Alone?
(2006)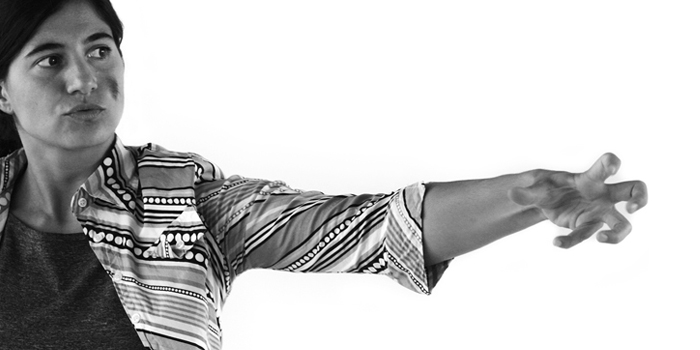 ---
Alone? speaks of stages, moments in a woman's life, of her cycles and her strategies to face her reality... it speaks of the eternal attempt and the starting over, every day.
Alone? escapes to abstract places, without form, time or place. To spaces of dreams that sigh for what was, what is and what can be... a journey of images in movement. A simple, innocent and spontaneous language. A question...
Alone? was Cecilia Colacrai's first solo project, which she built in stages between 2005 and 2006. In its beginnings it had a subtitle: "old, alone and drunk", which reflects both a not very encouraging look at a possible future in solitude, and on the other hand, the irony and playfulness of age and spontaneity with which this work was created and developed.
The innocence and enthusiasm of youth have allowed Cecilia to share her work in different countries: Mexico, Argentina, Cuba, France, Italy and Spain.
Alone? has had a long life, it has been presented until 2013 approximately, being updated each time, thanks to its open and permeable format.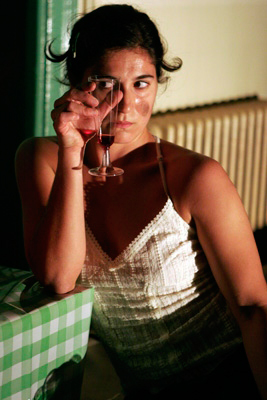 ---
Artistic team
Choreography and performance: Cecilia Colacrai
Choreographic assistance: Andrea Acosta
Technical assistance: Pablo (Mo) Ramírez
Music: John Zorn, Chavela Vargas, Santiago Vázquez, Bevano Est
Sound design: Marc Cano
Photography: Debora Tenenbaum
With the support of: Institut Ramon Llull